Sunday 16th August 2020
General Meeting Safely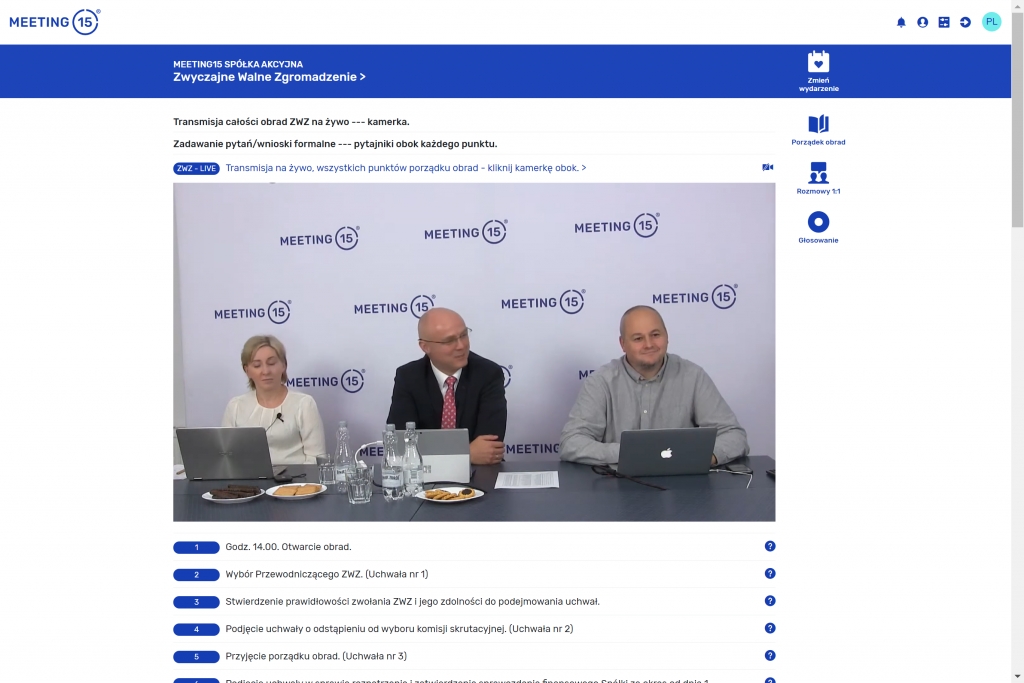 General Meeting - with electronic platform MEETING15 for voting
On August 12, the Ordinary General Meeting of MEETING15 SPÓŁKA AKCYJNA was held.
The meeting was held using the MEETING15 Platform.
As a result, all shareholders could take part in this most important event for the Company,
Only: the Management Board, the Chairperson of the Supervisory Board, notary public, and cameraman met at the company's seat.
During the meeting, the President of the Management Board said important words that are worth remembering for a long time:
"We are not only here to change Warsaw or Poland,
We are here to change the world "
If YOU need to organize the General Meeting - you don't have to risk your health anymore.
Thanks to MEETING15 - it is possible to safely carry out the General Meeting.
Contact us - we'll help you get it right.
Many customers have already used the MEETING15 Platform, its EFFECTIVENESS = 100%.
Kind regards
MEETING15 TEAM