Wednesday 22nd April 2020
Event tickets - now available on our website.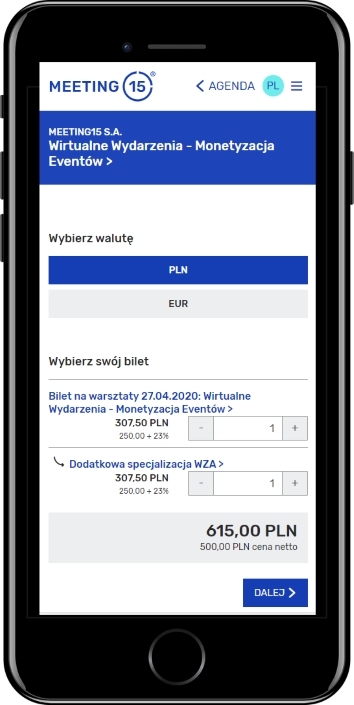 If you think that your ticket sales system does not meet your expectations.
If your requirements are very complicated because you have different audiences, different sponsors, partners and clients with specific needs.
If you want to sell last minute or first minute tickets, group or individual, together or separately, in person or on behalf of someone - then the MEETING15 system is for you !!!
We sell tickets in every configuration. Our system is able to implement all the organizer's ideas while remaining simple and clear for the buyer.
You do not believe?
Just look!