Thursday 2nd July 2020
BarTender 2020 Online Roadshow - Huge Success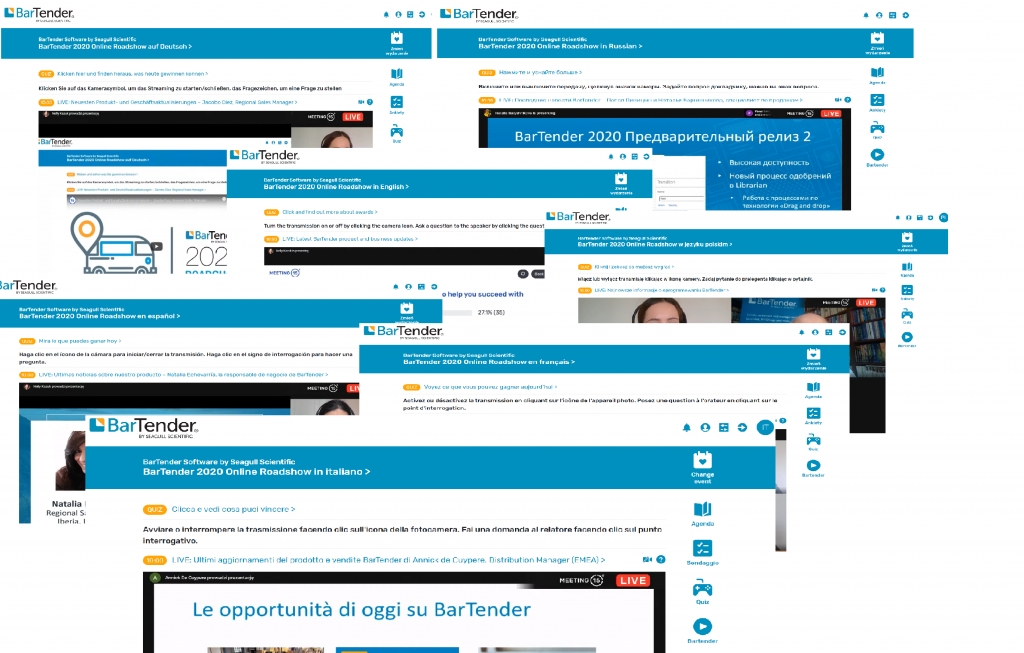 Seagull Scientific chooses MEETING15 platform for their EMEA Roadshow
This is a pleasure to say that Seagull Scientific decided to use the MEETING15 platform for their EMEA online Roadshow.
Some details:
7 events,
964 users,
7 languages: English, French, Deutsch, Spanish, Italien, Russian, Polish
over 17 hours of streamed and recorded video content,
387 survey answers
It was a great time, excellent collaboration with all speakers from Bartender.
If I would be you, and I would need to choose the best possible solution to support my business.
I would definitely choose Bartender by Seagull Scientific - why?
Because, it's not only about technology, but also about competent and passionate people - Bartender has got both.
stay healthy, regards
Pawel