Thursday 5th March 2020
Hybrid Conference - MEETING15-LIVE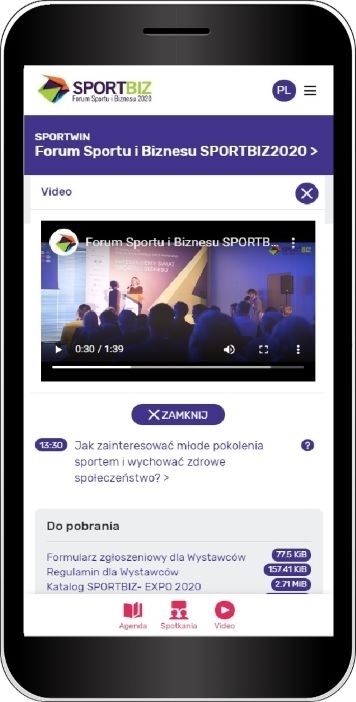 In connection with the Koronavirus epidemic and our clients concerns about the implementation of conferences and events, as well as the anxiety of the participants of these events about their own health, we have introduced a new service: Hybrid Conference - MEETING15-LIVE
The service consists in streaming the image from the room where presentations take place during the event to a given agenda point in the MEETING15 web application, thanks to which people who did not reach the event can take an active part in it, they can observe, listen, ask questions for specific speakers in real time, participate in surveys, games etc., they sit virtually in the room.
Additionally, they can participate in face-to-face meetings, in which case these meetings are carried out by phone connection, the inviting person sees the phone number and the button to call the connection and makes the call at the agreed time. (this is not real F2F - rather voice to voice - but the dynamics of meetings and the possibility of individual conversation are preserved)
The cost of the service is 650 EUR net / stream / day (image and sound from one camera from one room).