Wednesday 11th November 2020
Very Good News for YOU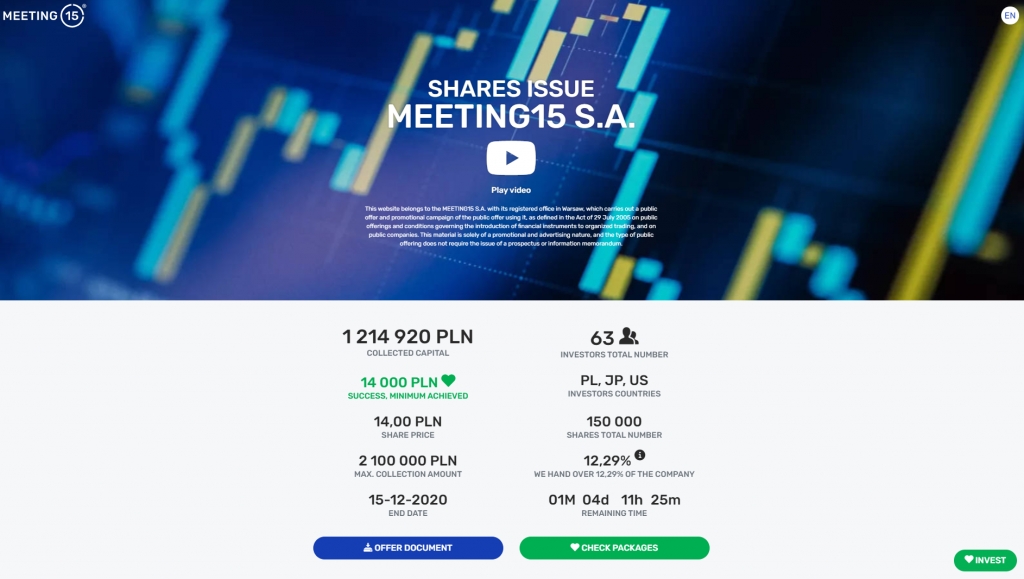 Extended subscription period for MEETING15 S.A. shares
Due to numerous requests from our shareholders and friends of the company who plan to become shareholders, we decided to extend the deadline for accepting subscriptions for shares.
Subscriptions will last until December 15, so if you planned to make a gift for yourself - you still have this option.
However, don't wait, because the available shares will decrease every day and even if you meet the deadline, you may not have enough shares.
Best regards
Management Board of MEETING15 S.A.